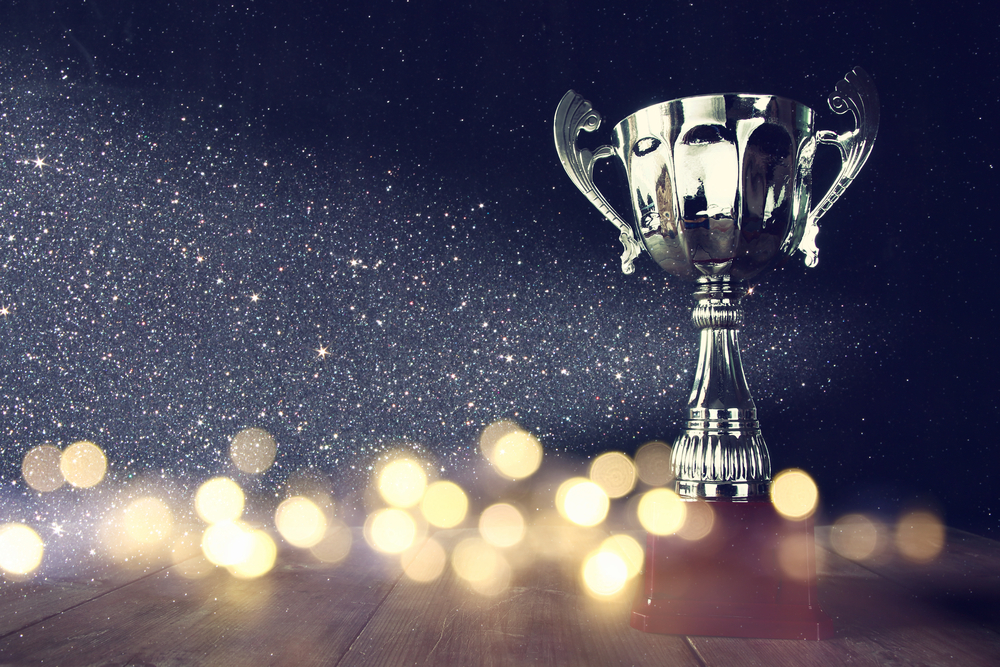 Sarpy County Chamber of Commerce issued the following announcement on Oct. 16.
Sarpy County's business and nonprofit leaders gathered on October 10th at Embassy Suites La Vista to attend Sarpy County Chamber of Commerce's Annual Awards Celebration. The Sarpy Chamber recognized outstanding members of the Sarpy County business community and celebrated a year of robust growth.
Awards were given in five categories and to special honorees for Chamber Excellence.
Midlands Family Urgent Care was named New or Emerging Business of the Year. In just two years they have tripled their number of employees, provided free physicals for the Special Olympics, organized a community blood drive and awarded scholarships to local students.
Fontenelle Forest won the award for Nonprofit of the Year for their work in preserving 2,000 acres of forest, rehabilitating injured or orphaned birds of prey in their recovery center, and providing environmental education to more than 40,000 school children each year in the Omaha area.
White Castle Roofing took the title of Business of the Year 1-24 Employees. Community is their first core value and since 2012 they have donated more than $85,000 to local charities through their monthly grand giveaway program and have donated at least three free roofs each year to families in need.
Sam's Club - Papillion was recognized as Business of the Year 25-plus Employees. Sam's Club credits their strengths to their employees, who volunteer hundreds of hours each year to dozens of local organizations. Sam's Club – Papillion has added 20 additional associates and added employee benefits like 10-week paid maternity leave and 6-week paid leave for spouses.
The chamber honored Brian Mahlendorf, with The Weitz Company, as Business Leader of the Year. Brian acts as a resource to Sarpy County by taking an active role in organizations like the La Vista Community Foundation, 84th Street Redevelopment, and the ACE Mentoring Organization. At work, he encourages employees to engage in philanthropic activities and practices a family-first attitude by incorporating workday flexibility and staggered scheduling amongst project teams.
Additionally, nine Chamber Excellence honorees were recognized: Adams & Sullivan P.C. LLC, Hy-Vee Papillion, Jason Crosier, Mimi Hanor, Thom Hazell, Marv Holst, Harlan Metschke, Lisa White, and Karissa Williams.
Two of those honorees were further recognized with the Chamber Excellence Awards. Adams & Sullivan, P.C. LLC have been an invaluable resource for the chamber with their work behind the scenes, reviewing by-laws, policies, and contracts. Karissa Williams, with Offutt Collision Repair, has been active in multiple Sarpy Chamber event committees and groups. She is a constant advocate for the chamber and a key part of its growth in the community.
Karen Gibler, Sarpy County Chamber of Commerce President, closed out the night by detailing the chamber's accomplishments in the past year. After years of saving and planning, the Sarpy Chamber purchased and moved into its new building. The chamber held its first ever membership drive and grew its membership by over 10%. New sources of revenue were added by producing the annual directory in house and adding publications like the quarterly Blueprint. The chamber's membership retention rate climbed from 86% last year to 96% this year.
"This year has been so unique for us," said Karen Gibler, "We've seen both consistency in the quality of services we provide as well as exciting new changes and it's wonderful to spend a night celebrating those accomplishments with the people who made them possible—our members, volunteers and board of directors."
For more information on the Sarpy County Chamber of Commerce please visit, www.SarpyChamber.org
Original source can be found here.